Josie's makes Everything Custom to your Order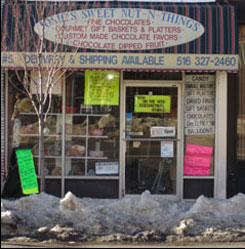 Josie has been in business for over 13 years. We make unique chocolates for all occasions and make every order custom. Just call and you can make the the most delicious choices for your order. More Nuts, more chocolate or more candies, just the way you like it.
Come in to see our selections.

Our Specialties include:
Chocolate Covered Fresh Fruit, Fine Chocolate Nuts, Dried Fruit, Flavored Coffee, Hand Made Chocolate Favors, and Baskets for all occasions.

Try our special Chocolate covered Pineapple

Ask about our Gift Baskets
Take Out & Delivery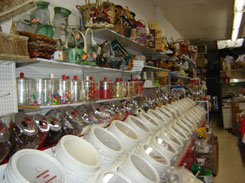 What ever the special occasion. Valentines day, Easter, Anniversary, or just saying 'I Love You', Josie's will make it special.
For Valentines Day, don't forget our Chocolate Roses in a Chocolate vase!

For all your special occassions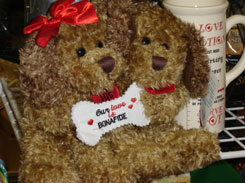 Stop in anytime and browse through a great assortment of chocolates and gift items. You are sure to find what you like, but if for some reason you don't, then just ask one of helpful employees and we will make it for you!